Candlewood Lake Club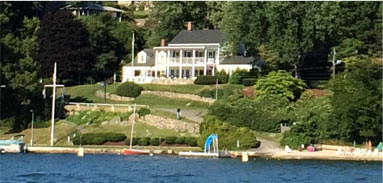 The Candlewood Lake Club consists of about 200 privately owned homes surrounded by beautiful public spaces. It offers a private PGA 9 hole golf course w/ driving range & pro shop, 4 tennis courts, private sandy beach, private marina, clubhouse, youth camp, supervised programs for adults and children w/ golf pro and tennis pro on premises. Tons of social activities for all to enjoy. There are groups who get together for kayaking, bridge, book club and other interests and many enjoy the hiking trails on the woodsy areas surrounding the club.
About half of the residents live at the Club year round while others live there for part of the year or only during the summer months. The community operates much like a Home Owners Association with annual dues to support the extensive common spaces and numerous activities from active sports to social gatherings. It maintains its own private roads and water system.
Candlewood Lake is a man-made body of water, created in the1920's by the Army Corp. of Engineers and the Connecticut Light and Power Company, to be used to generate hydroelectric energy. The flooding of the farmland, which is at the lake bottom, was completed in 1928. The lake is irregular in shape, roughly resembling an "H." It is eighteen miles long and has some seventy-five miles of shoreline.